Tamo Jugeli
Solitaire
May 3 - June 4, 2022
Untitled, 2022, liquid watercolor, oil, and acrylic emulsion on canvas, 60 x 72 inches
152.4 x 182.9 cm / Photo: Steven Probert
Polina Berlin Gallery is pleased to present
Solitaire
, an exhibition of new paintings by Georgian artist Tamo Jugeli. On view May 3 through June 4, 2022, this marks the artist's first one-person exhibition in the United States.
Tamo Jugeli abstracts without directives, allowing intuition to guide the brush, producing gestural surfaces that are singular to her. She carves out her own space, pushing forward in alliance with her paints. Her compositions are lyrical; the figures that emerge are fortuitous and never preconceived. Forgoing themes, Jugeli commits herself to a practice driven by instinct. She turns off her analytical impulse, scavenging for what she needs as she lets go in the studio. Jugeli aligns herself with wrist and body painters, oscillating between large and small scale gestures, figuration and abstraction.
"What we observe is not nature in itself but nature exposed to our method of questioning," notes the lauded German physicist Werner Heisenberg. Jugeli grapples with this as she deciphers her own painterly impulses; wielding a brush attuned to her own frequencies, like a divining rod in search of some elemental source. Compositions are marked by equivocality; a dog emerges or maybe it's a bird or a cloud or not a shape but a series of lines that become a form by incident and then encounter.
Jugeli falls in line with John Graham's musings on abstraction and the artist's role. She pushes her paintings forward, "into the future or what is the ultimate logical destination of the given object in terms of form." Abstraction is painting in its "highest" and "most difficult" form as "it requires of the artist the ability to take full stock of reality and the ability to make a departure from it," postulates Graham. Jugeli studies her surroundings, meditates upon happenstance until she has observed and mastered a space, then moves on to the next.
This exhibition marks Jugeli's first time working with specialized watercolors — new materials that the artist glides like velvet stains onto the canvas's surface. Jugeli's newest body of work is also shaped in part by the landscape of New York. Having spent the past two months in the city, her toolbox is brimming with new images and objects. Her propensity for experimentation begets a practice that remains resolutely unstatic. She loathes permanence, the "plan" is no plan at all. Flat. Raw. Fast. These works open out to the world much like Jugeli herself.
Tamo Jugeli was born in Tbilisi, Georgia in 1994. Jugeli's work has been included in exhibitions at Gallery Artbeat and TBC Concept, Tbilisi; Svaneti Museum of History and Ethnography, Mestia; among others.
Press release
Press

Artnet News -
Editors' Picks: 8 Events for your Art Calendar This Week
T The New York Times Style Magazine Art Issue-
The Enduring Appeal of the Self-Taught Artist
Untitled, 2022, liquid watercolor, oil, and acrylic emulsion on canvas, 60 x 60 inches
152.4 x 152.4 cm / Photo: Steven Probert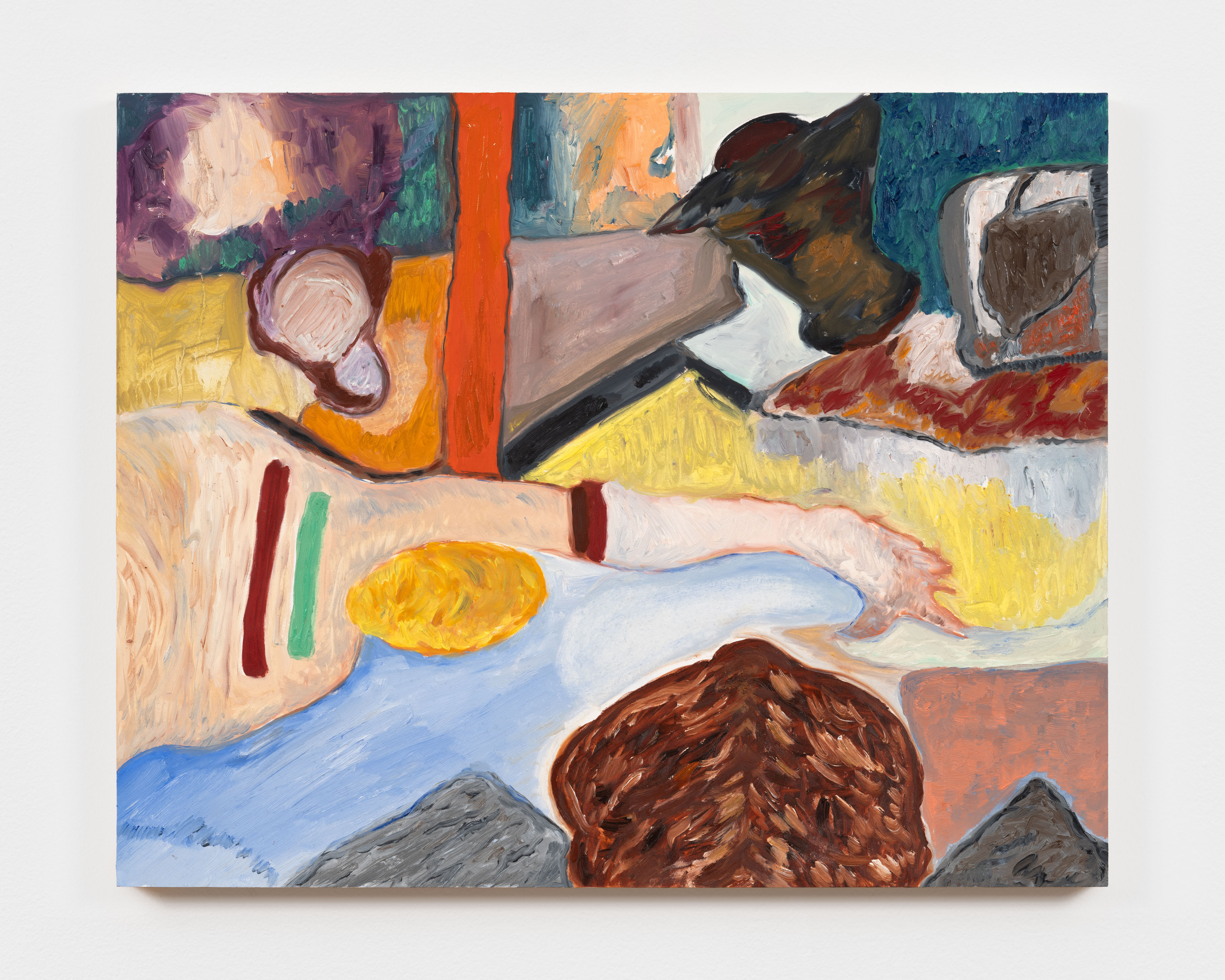 Untitled, 2022, oil and gesso on board, 15 x 20 inches
38.1 x 50.8 cm / Photo: Steven Probert